REPRESENTATIVE SAMPLE SITES
IEEE Boston Section

The Institute of Electrical and Electronic Engineers, IEEE, Boston Section web site was designed and is maintained by RM Stelting. The customer wanted content that resembled their hard copy monthly newsletter with a minimum of graphics. The site also provides a registration and payment service for professionals who attend courses offered by the Boston Section of the IEEE. The IEEE, is a world wide professional organization. This site is updated regularly.
Please visit the site for the Boston Section of the Institute of Electrical and Electronic Engineers.
IEEE Homeland Security Conference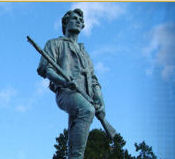 The IEEE Conference on Technologies for Homeland Security is the leading international conference that addresses critical security issues from the technology perspective. The conference has gained prominence and has a reputation for drawing the best people in technology fields from academia, government, military and private industry.
This site is 100% DHMTL and CSS and gets perfect scores when validated at the W3C site. To see the site go to www.ieee-hst.org.
Prescott Antique Auto Club

The Prescott Antique Auto Club,is also sometimes known as PAAC, The Prescott Antique Auto Club was incorporated in 1971 with the purpose of promoting an interest in acquiring, restoring, and exhibiting antique, vintage, production and/or special interest vehicles along with parts and literature, and to promote activities for the enjoyment of members and their families.
PAAC regularly schedules various events such as mini car shows, parades, monthly tours, monthly cruise-ins, swap meets and other related events. We present one of Northern Arizona's best yearly shows, The Watson Lake Show, in early August.
This website is still in the early stages of development. It can be found at
http://paacaz.com
.